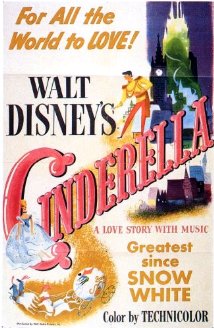 Storyline
When Cinderella's cruel stepmother prevents her from attending the Royal Ball, she gets some unexpected help from the lovable mice Gus and Jaq, and from her Fairy Godmother.
Also See
Cinderella 2: Dreams Come True (2002)
Cinderella 3: A Twist In Time (2007)
Movie Trailer
Sound Effects Used
Sound Ideas, ANIMAL, CAT - TOM CATS, FIGHTING, HISSING, GROWLING
Hollywoodedge, Funny Sgl Chicken CRT011002
Hollywoodedge, Funny Sm Creatur Vox CRT013201
Hollywoodedge, Low Pitched Squeak CRT049301
Hollywoodedge, Catfssst Yowl Hiss CRT012603
Hollywoodedge, Cat Yowls Pain CRT012604
Hollywoodedge, Quick Whistle Zip By CRT057504
WHEN YOU WISH UPON A STAR (1985 WALT DISNEY PICTURES JINGLE) (Heard once in the 1987 logo)
Image Gallery
Audio Samples
External Links
Ad blocker interference detected!
Wikia is a free-to-use site that makes money from advertising. We have a modified experience for viewers using ad blockers

Wikia is not accessible if you've made further modifications. Remove the custom ad blocker rule(s) and the page will load as expected.