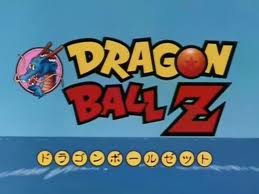 Storyline
one day Goku was taking his son gohan to master Roshi's house when Raditz takes gohan & Goku learns that there are Different threats in Space and on the planet In the version that is shown on YTV in Canada, the story begins mid-way through the Dragon Ball Z series. Raditz, Goku's brother has traveled to Earth to find out why Goku has not yet destroyed the plant as he was supposed to do. But white as a baby, Goku was dropped (down a huge cliff) and forget his real mission. Kakarot, Goku's real name battles his brother Raditzs along with former enemy Piccolo and friend Krillin. Meanwhile, Gohan; Goku's son reveals his hidden powers against Raditz and nearly kills Raditz. However Goku is killed in the end, but Raditz is eventually defeated by Piccolo. Before he dies, he tells them that two evil-saiyans even more powerful then he is, are on route to Earth. The remaining fighters, Krillin, Yamcha, Tein, and Chaotsu begin their training to battle the evil saiyans, while Piccolo takes off with Gohan to train him in using his new found power. Meanwhile, Goku has to make his way back on Snake Way to King Kai's where he trains himself in the secret ... Earth could Goku & the Z warriors stop them?
TV Show Intro
Sound Effects Used
Ocean Dub Sound Effects
Image Gallery
Audio Samples
External links
Ad blocker interference detected!
Wikia is a free-to-use site that makes money from advertising. We have a modified experience for viewers using ad blockers

Wikia is not accessible if you've made further modifications. Remove the custom ad blocker rule(s) and the page will load as expected.