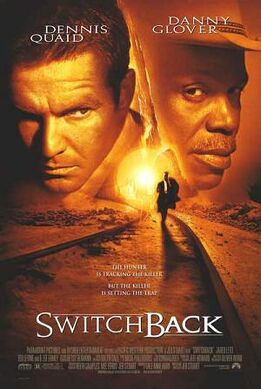 Storyline
F.B.I. agent Frank LaCrosse returns home to find his home has been broken into, his son is missing and Missy the babysitter is lying in a pool of her own insides. Her murder being the hallmarks of a elusive enigmatic serial killer whose slaughter spree...stretches nearly two years. Frank's desperate pursuit leads to Amarillo, Texas, where two more victims matching Sheriff Buck Olmstead and his Deputy Nate Booker investigate the killing in-between a heated election feud, with his competition police chief Jack McGinnis. All the white drifting former doctor Lane Dixon is picked up by ex-railroad man, Bob Goodall. As a local Mechanic, Clyde 'Shorty' Callahan become the latest victim. Frank hopes and prays to find this sociopath before he disappears perhaps forever into the rocky mountains
Also See
Movie Trailer
Sound Effects Used
Sound Ideas, TRAIN, DIESEL - PASSES BY, HORN BLASTS
Sound Ideas, BIRD, TAWNY OWL - TAWNY OWL, STRIX ALUCO, BIRD, DIGIFFECTS
Hollywoodedge, Train Long From Dista PE064401 - Normal Horns, wheels heard in a low pitch.
Hollywoodedge, Train Exterior Persp PE064701
Hollywoodedge, V8 Car Fast Skid To Sto PE072701
Hollywoodedge, Lincoln Town Car In Sk PE073601
Hollywoodedge, Air Brake Hiss Truck PE079201
Hollywoodedge, Crash Metal Shatter PE110501 (Normal and low-pitched versions.)
Hollywoodedge, Crash Metal Glass PE110801
Hollywoodedge, Wood Crash Large PE113501 (Heard once in "High Pitched")
Unknown Sound Effects Library, Railroad Crossing Bells.
Image Gallery
Audio Samples
External links
Ad blocker interference detected!
Wikia is a free-to-use site that makes money from advertising. We have a modified experience for viewers using ad blockers

Wikia is not accessible if you've made further modifications. Remove the custom ad blocker rule(s) and the page will load as expected.